Welcome to the
Scott E. Smith Salty Salmon Foundation
Dedicated to the memory of Scott Smith, and his passion for both the sport of lacrosse and the lessons it teaches young players about how to achieve and to succeed not only on the field but also in life.
Purpose of the Foundation
The Scott E. Smith Salty Salmon Foundation awards scholarships to college-bound high school seniors who play or have played high school level lacrosse and intend to continue playing lacrosse at a post-secondary level at a junior college, college or university.
"Scott was more than a coach to me, he was my mentor and my best friend. There isn't a day that goes by that I don't think of him. I credit a lot of my successes and accomplishments from lacrosse and academics to him. He helped me reach greater heights and to achieve my long term goals. I want to continue to honor his legacy in any way possible."
— Former Unparalleled participant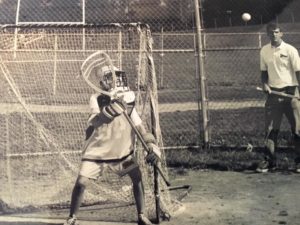 Lacrosse was a driving force for Scott throughout his life. He played competitively through college and ran a successful business teaching lacrosse to youth players. Through lacrosse, Scott developed a foundation to overcome obstacles in his own life, to develop friendships, and to enhance his self-esteem. His love of the game was influenced by some of the most demanding and respected coaches in the sport. As a result, he made it his goal to bring the sport that helped him to youth players to foster their own personal growth.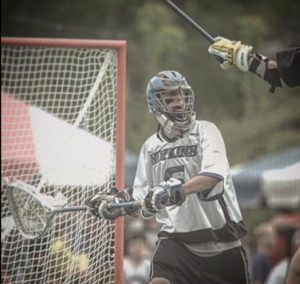 As a player, Scott played high school lacrosse in Connecticut. He started in goal for 3 years at Wilton High School, ranked as one of the best programs in the country at that time. He earned All-County, All-State and All-American honors and was the starting goalie for the North team in the US Lacrosse National High School All Star Game.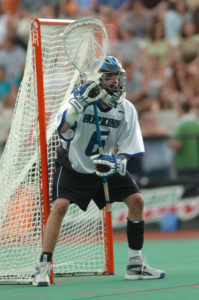 He went on to play at The Johns Hopkins University, a top-ranked academic institution and one of the most storied college lacrosse programs. A starter in 2004, he was awarded the team's Most Improved Player award and appeared multiple times on ESPN's SportsCenter Top 10 Plays. He was a member of the 2005 NCAA Men's Lacrosse undefeated championship team and graduated from Hopkins in 2007. He remained a Blue Jay for the rest of his life.
Following graduation, Scott founded Unparalleled Lacrosse which grew over 10 years into one of the more successful youth lacrosse programs with over 10,000 participants in camps, summer teams and leagues, clinics and indoor programs.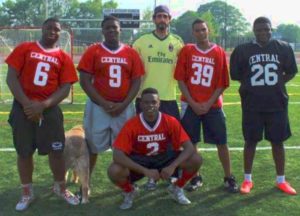 At the same time, Scott coached several Connecticut high school teams and was an assistant coach at Sacred Heart University. He was especially proud of his work as head boys' lacrosse coach at Central High in Bridgeport, an inner city school in a community challenged by poverty and crime.
With the lacrosse landscape expanding across the country in 2016, Scott relocated Unparalleled Lacrosse to Tulsa, Oklahoma where he became the director of Comets Lacrosse, which sponsors programs for boys and girls in grades K-12. He was the head coach of the Comets boys' team at Bishop Kelley High School. Scott's programs, now known as Salty Salmon lacrosse, and his coaching ideals invigorated youth lacrosse in eastern Oklahoma. With this new environment recharging his business and personal life, Scott passed away in 2017.
The short video here describes Scott's impact in Tulsa:
The Foundation is dedicated not just to Scott but to the principles he embodied as a player and as a young man. The game of lacrosse taught him the values he followed in his personal and business lives. The game gave him the opportunity to receive a world-class education. The game gave him the skills to build a successful and profitable business. The game exposed him to coaches who taught him how to prepare for all that life might throw his way, both good and bad. Because of the game, he was a better man. Now, the Foundation strives to offer help in funding education for those who play the game and aspire to those same values.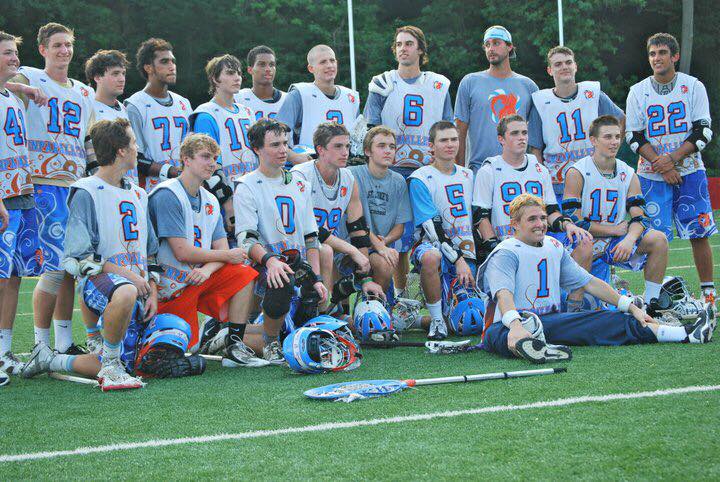 Are you an old friend or student of Scott's?
Or maybe just a fan of the sport who would like to help up and coming players attain their goals in more ways than one?
Join us in helping promote both the sport of lacrosse and its' players of the future!
The Scott E. Smith Salty Salmon Foundation participates in Amazon Smile. When you purchase
from Amazon be sure to follow the link: Support Salty Salmon at Amazon. Thanks!
In order to apply for a Scholarship, fill out and return the Application form linked below.
Linked below you can find more information about the Scott E Smith Salty Salmon Foundation and our Scholarship program.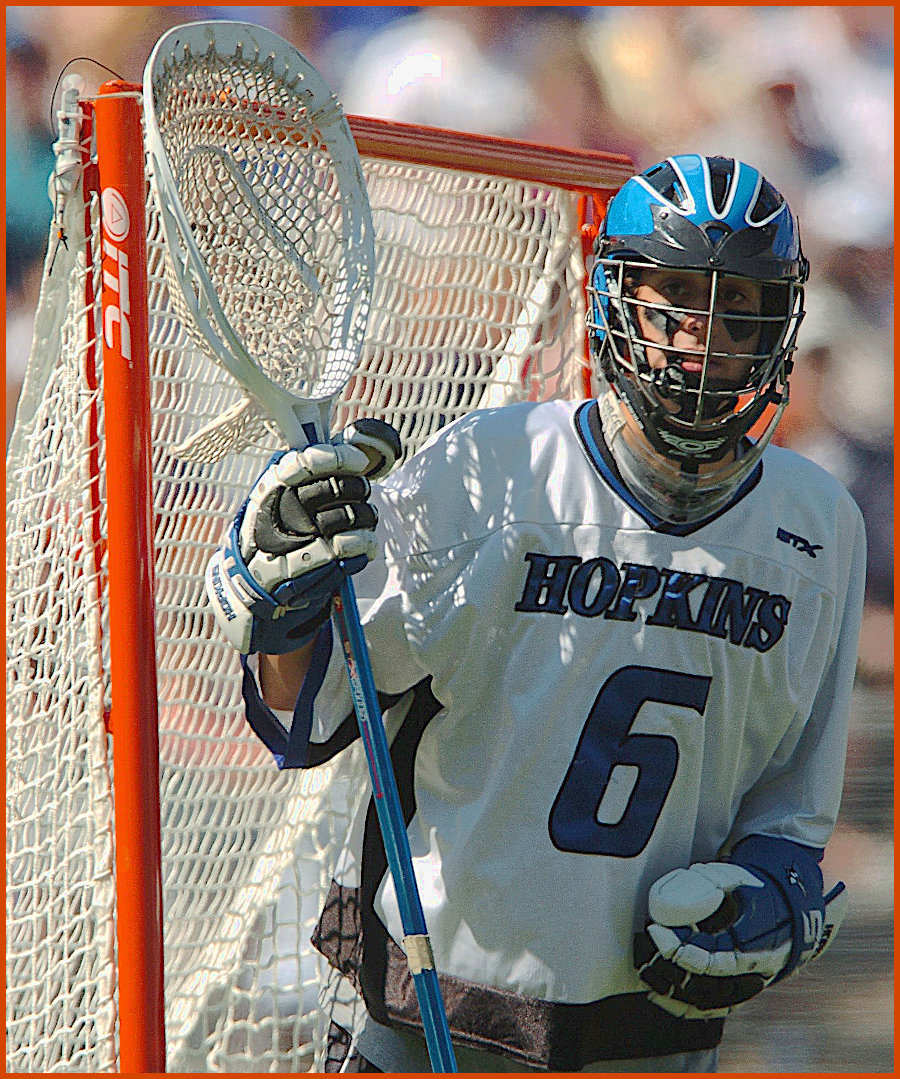 2021 SCHOLARSHIP AWARDS
TREY GOINS and NOAH PHILLIPS
For its 2021 Scholarship Awards, the Foundation awarded two scholarships.
The receipients this year are
Trey Goins, a graduate of Owasso High School in Owasso, OK,
and
Noah Phillips, a graduate of Bentonville High School, in Bella Vista, AR.
—
Trey will attend the University at Albany, Albany NY where he intends to participate on its NCAA Division I men's lacrosse program.
—

Noah will attend Hendrix College, Conway AR where he intends to play on its NCAA Division III men's lacrosse program.
Congratulations to both of these fine young men, join us in wishing them the best of luck as they carry forward in the spirit of Scott and all Salty Salmons!
2020 SCHOLARSHIP AWARD
ETHAN GOODENOW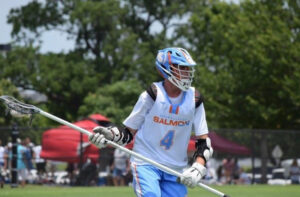 The Foundation has awarded its 2020 Scholarship Award to Ethan Goodenow, a graduate of Claremore High School, Claremore, OK. Ethan will attend Newberry College in Newberry, SC where he intends to participate on its NCAA Division 2 men's lacrosse program.
Ethan played his high school lacrosse at Owasso High School in the Tulsa, OK suburbs. Playing defense, he was recognized as an All State in 2018-2019. Ethan played lacrosse all 4 years at Owasso and also played football. He met Coach Scott Smith as participant in the Salty Salmon lacrosse programs. Ethan credits Scott with much of his development as a young man. He says "Everything I do in my career and life will be a reflection of the person he turned me into and I am forever grateful…."